Lincoln Township was founded in 1867.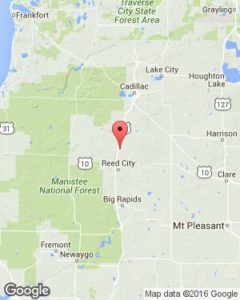 The township was a major pass-through of the Grand Rapids Railroad Company, with three major stops within; Including: Orono, Melton Junction, and Ashton.
Ashton is the only remaining village within the township.
Today, Lincoln Township contains several small businesses, four cemeteries, Frayer-Halladay Park, and is home to hundreds of families. Beyond this, there are various creeks and lakes throughout Lincoln Township known for their great fishing.
Lincoln Township was once the home to Reverend George Bernard, the author of the famous hymn, "The Old Rugged Cross." There is a large cross located on Mackinaw Trail, where he once lived.